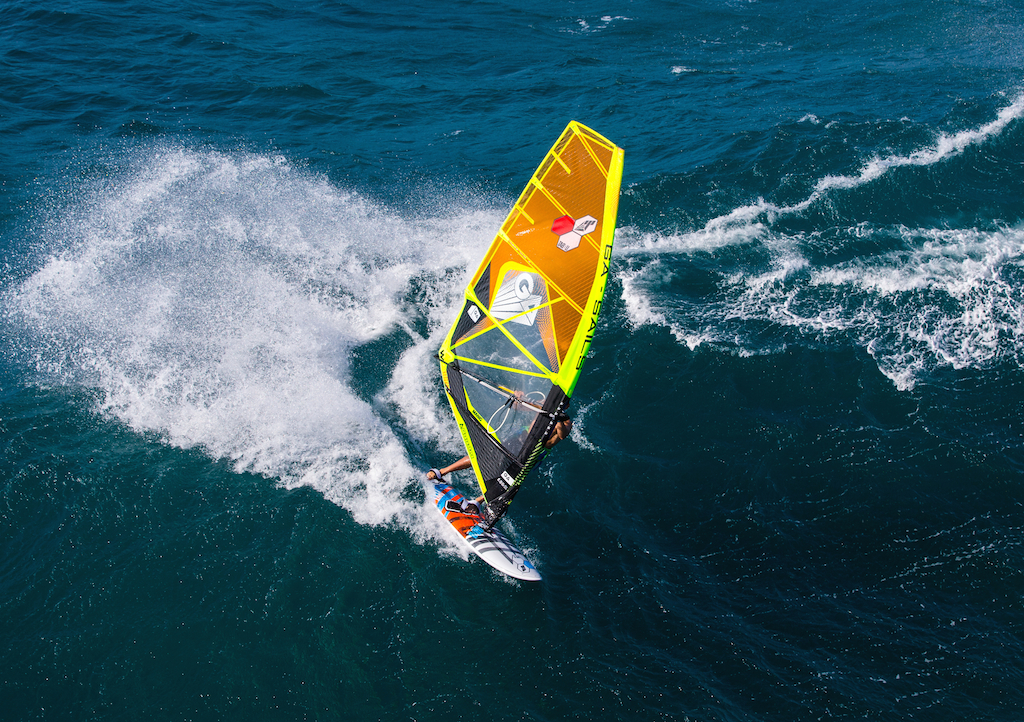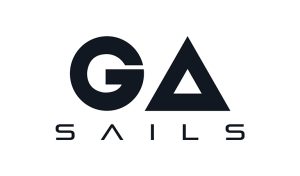 GA SAILS
株式会社マニューバーライン
<大阪本社>
〒546-0024大阪府大阪市東住吉区
公園南矢田1-17-8
TEL : 06-6609-0035
〈神奈川営業所〉
〒253-0111 神奈川県高座郡寒川町一之宮
6-8-24
TEL : 0467-72-6226
「今」の熱狂を確かなカタチに作り上げる、
『ガストラ』のセイルは乗り手に閃きをもたらす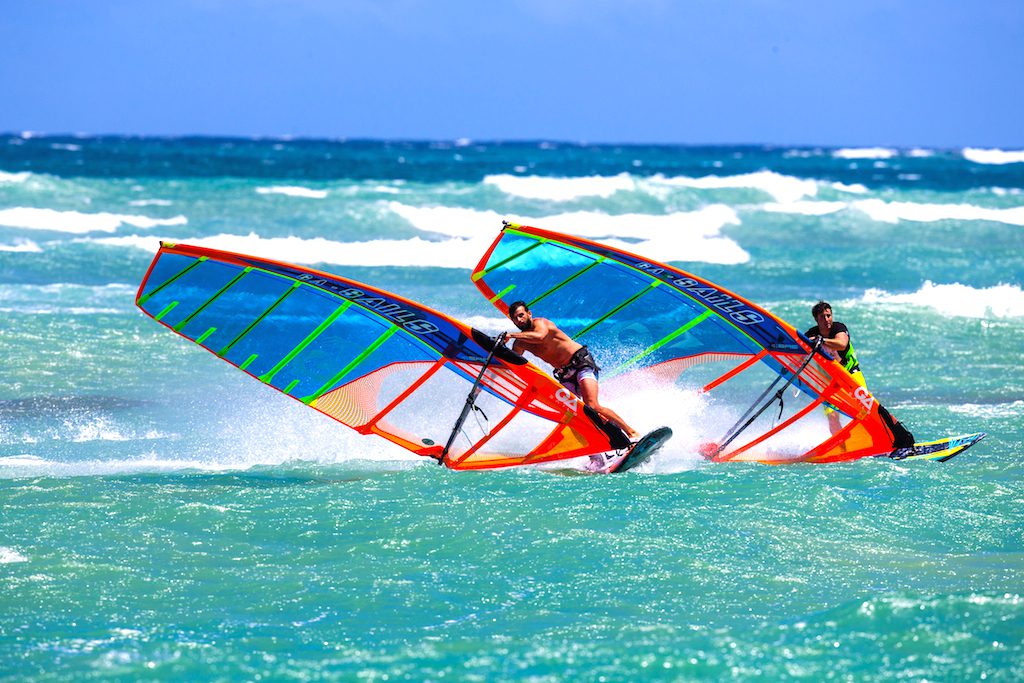 ▼基本データ
---

創立/創立者(国籍)
1897年/ドゥ・ガストラ(オランダ)
創立地
オランダ・スネーク
現代表者/国籍/役職名
ナット・ブディッグ/ドイツ/CEO
デザイナー(国籍)
ピーター・マンズリンガー/ドイツ
本社
ドイツ・ケルン
製造工場
中国・広東省東莞
レジェンド・ライダー
ロビー・ナッシュ(US-1111)/ピーター・カブリナ(US-111)/ケビン・プリチャード(US-3)
現トップ・チーム・ライダー
ロス・ウィリアムス(GBR-83)/トーマス・トラベルサ(F-3)
日本のトップ・ライダー
鈴木文子(J-61)/板庇雄馬(J-15)
---

1897年の創業以来『ガストラ』は「先を走る美学」を追求している、
その歴史と強固な基盤をもって、高品質なセイルを供給していく、
これからも、ユーザーの手の届く価格で
▼ブランド哲学(ブランドの心、ユーザーとの約束)
1897年の創業以来、ずっと変わっていない。我々は『先を走る美学』を追求している。
高性能・高品質であることはもちろん、ガストラ・セイル───今はGA SAILSという名前も使っている───は、幅広いレベルのウインドサーファーに、何らかのインスピレーション(閃き)をもたらすものでなくてはならないと考えている。
我々のセイルを手に取って、ビーチに向かってほしい。そして何かしら、そのセイルが発するメッセージを感じてもらえれば、とても嬉しい。
▼ミッション(ブランドの存在意義)
『ガストラ』の同僚達は皆が海の仲間で、グラフィック・デザイナーも倉庫で箱詰めを担当するスタッフも、そして経理の人間まで、誰もがウインドサーフィンやカイト、あるいはSUPに熱中している。情熱、モチベーションは110%! その熱狂を製品に具現化してユーザーに届ける。それが我々のミッションだと思っている。
▼ヴィジョン(未来像)&
▼コア・ヴァリュー(核心的価値)
未来は明るい。我々の基盤は強く、これからもユーザーの手の届く価格で製品を供給できる。
大事なポイントだ。いくらいいセイルを作っても、それが「高すぎる」ものでは意味がない。
ウインドサーフィンほど楽しいスポーツは滅多にない。我々はこのスポーツを100%信じている。だからこの何年かの間に中国の工場に多大な投資を行い、台湾の工場でもセイルクロスの製造を始めた。最高のスタッフを集めて、最高の開発と最高の生産管理ができるよう、すべての準備を整えた。だからユーザーの手の届く価格で、高品質なセイルを届け続けることができる。この準備こそが「先を走る美学」を支える大事な柱になっている。
▼メッセージ(読者、ユーザーへ)
メッセージがあるとすれば‥‥今期のガストラのニューモデルが最高、だとは言わない。
それはみなさんが確かめてください。海に出て、試して、インスピレーションを感じて、海の上でのその瞬間を楽しんでほしい。ガストラはその瞬間を全力でサポートする。数多くの特別な瞬間を生み出し、それをつなげていけるセイルを作る。すべてのレベルのウインドサーファーにフィットするセイルを届けられるよう、100%このスポーツにコミットすることを約束する。とにかく使って、感じてください。
回答=Jamie Hancock(Marketing manager)
ジェイミー・ハンコック(マーケティング・マネージャー)
---
Windsurfing Magazine
---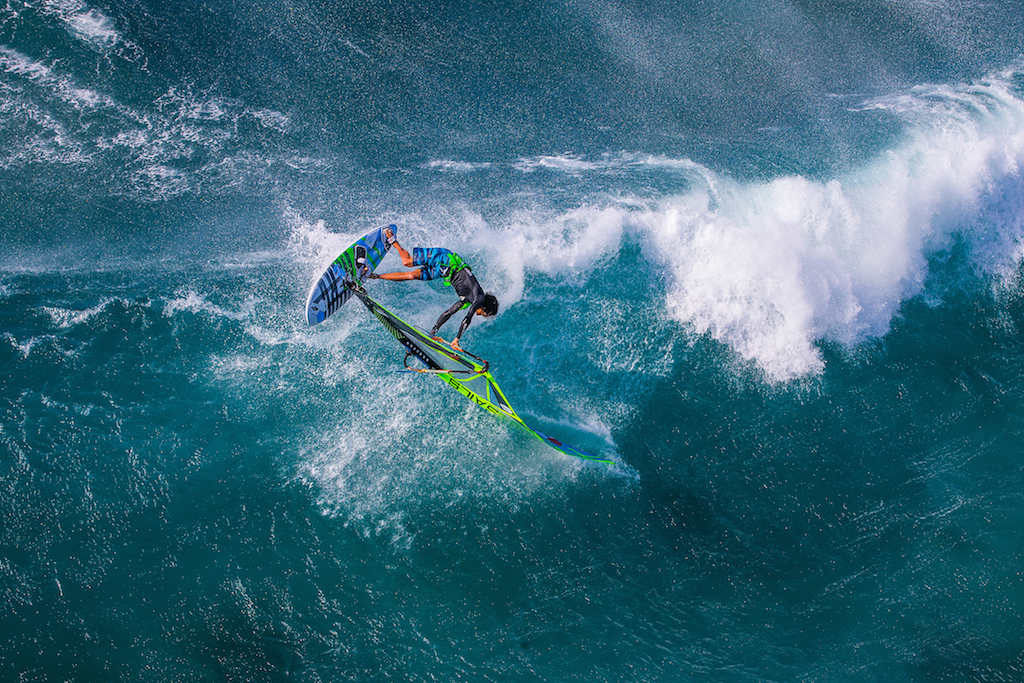 ▼Basic Data
---

Establishment/Founder(Nationality)
1897/ Douwe Gaastra(Holland)
Founded Land
Sneek, Holland
The Current Representative/Nationality/Title
Knut Budig / Germany / CEO
Designer(Nationality)
Peter Munzlinger(Germany)
Head Office
Cologne, Germany
Manufacturing Plant
Dongguan, Gouangdong, China
Legendary Rider
Robby Naish(US-1111)/ Pete Cabrinha(US-111)/ Kevin Pritchard(US-3)
The Current Top Riders
Ross Williams(GBR-83)/ Thomas Traversa(F-3)
The Current Top Japanese Rider
Ayako Suzuki(J-61)/ Yuma Itabisashi(J-15)
---
▼Brand Philosophy(soul of the brand or what you promise with the users)
At Gaastra, we want are always looking for best quality and performance.
We always try to full fill our philosophy of the "THE ART TO BE AHEAD".
It is our highest intention to inspire people to get out on the water and enjoy windsurfing equal what level they are, we offer them best matching products. Whether it be through that amazing picture / video that you saw of one of our riders or because of our functional high quality equipment, we want to people to want to grab their gear and head to the beach!
▼Mission(why you are in business)
Everybody who works at Gaastra loves getting out on the water – from the graphic designer, the guys boxing up the orders in the warehouse or even the accountant! We are a 110% motivate and very close working team who all have a passion for windsurfing / kitesurfing / SUP and love what we do – we are just as enthusiastic as our customers.
We simple want to deliver them the very best we can to enjoy as much as possible windsurfing like we do.
▼Vision(how you would like to be in the future)
The future is looking great.
Our foundations are very strong which means we can be sure we can keep our products affordable to our customers in the coming years. We feel this is very important because even if we make the best products in the market, if nobody can afford them then what is the point?
Our team riders and designers are dedicated to development and as we enter a new era with our team of creative minds and talented artists, we look ahead with smile and a big high-five.
We fully believe in Windsurfing it´s the mother of all funsports and it will get a strong revival in future.
We invested al lot in the future over past years starting from our own exclusive Gaastra Factory for sails, kites and accessory in China over to a second factory in Taiwan producing our own sail and kite cloths to be able to control, produce and develop best quality always. We are well prepared for future to deliver best quality for an affordable prices. It´s our way of THE ART TO BE AHEAD.
▼Core Values(what you think is important)
Our core values are similar to our brand philosophy of "THE ART TO BE AHEAD".
We don't only want to inspire people through our marketing videos and team riders, but also through our products.
We all work together with open minds and 100% commitment to improve everything year after year.
It helps us a lot to have our own factories in Taiwan and China to deliver always best quality for an affordable price.
We believe that all strength always come out of the product. Finally we believe a product with great quality, performance, design and an affordable price will always wins.
We invest most into the product always as first priority all the rest is the secondary behind the product.
▼Message for the readers and users
If we had a message for your readers and users I guess it would be this.. We aren't going to tell you that our new '17 products are the best in the world, that's for you to decide. Instead we say get out there, test our products, be inspired and enjoy every moment on the water!
At Gaastra we want to be a part of that inspiration and we do our outmost to deliver you the best matching products equal which level in windsurfing you have.
▼Others, anything you would like to add or make note of
To add we'd love to invite all your readers to follow us on Facebook and Instagram. We always have some pretty inspirational pictures and videos of our riders along with some helpful advice on choosing the right gear for you.
Answer=Jamie Hancock(Communication and Marketing Manager)