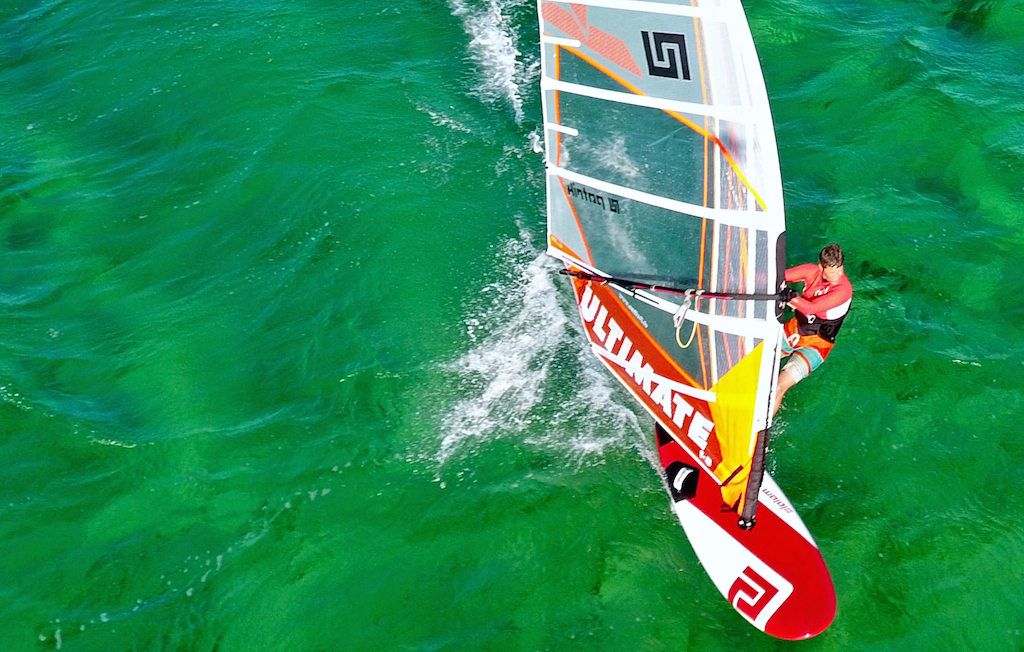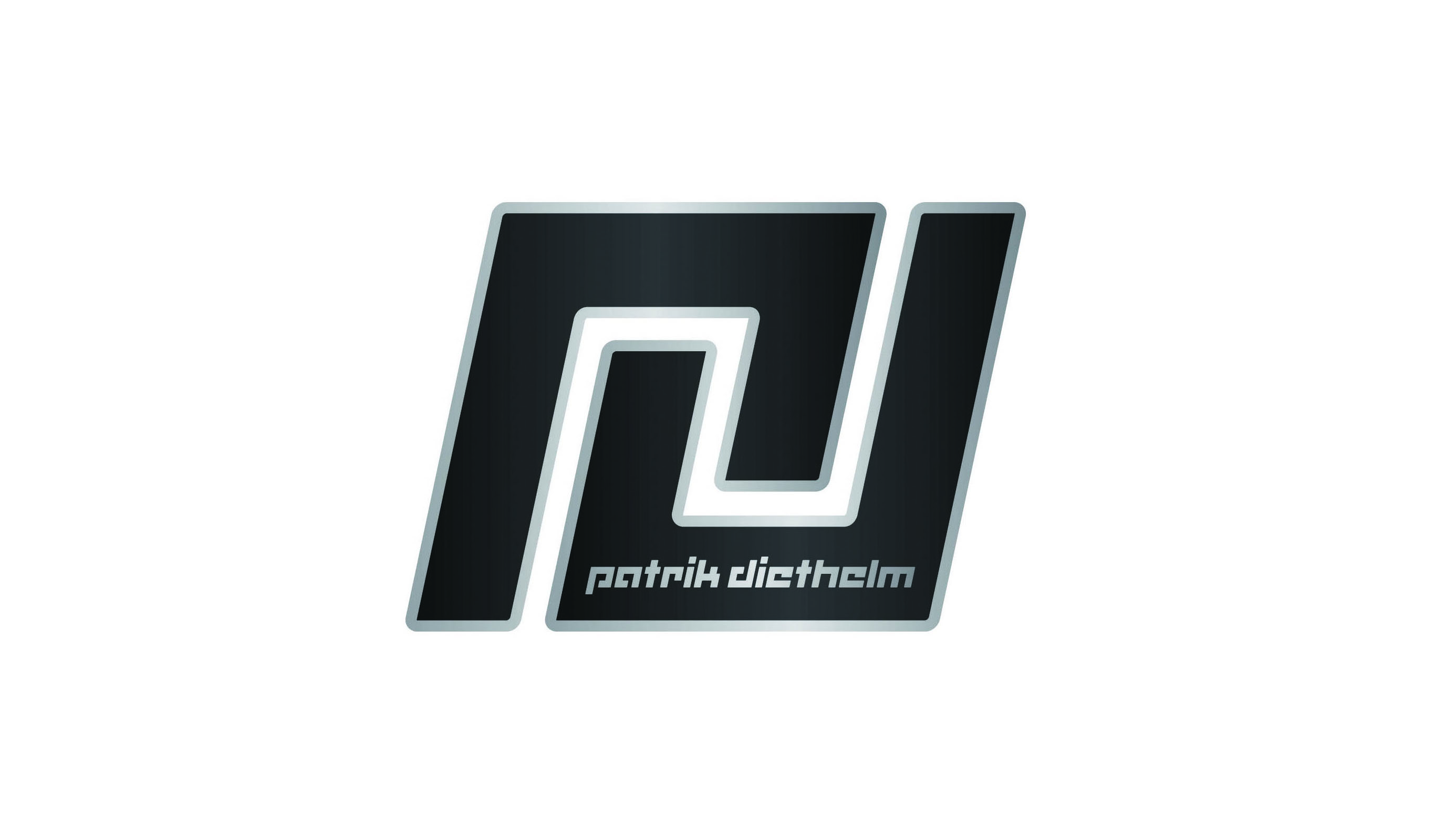 PATRIK(パトリック)
株式会社エオ
〒239-0843神奈川県横須賀市津久井浜1-3-8
TEL : 046-840-1287
FAX : 046-840-1274
細部の進化は全体に悪影響を及ぼすこともある、
だから『パトリック』はモデルチェンジを急がない、
バランスを追求し尽くした板のみをリリースする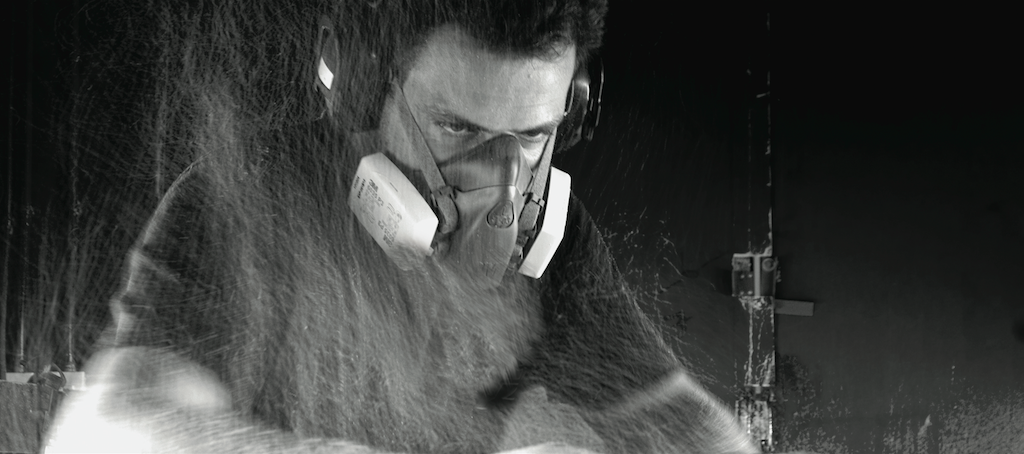 ▼基本データ
---
創立/創立者(国籍)
2010年/パトリック・ダイアスレム(スイス)・カリン・ジャジー(スイス)
創立地
スイス・プフェフィコン
現代表者/国籍/役職名
パトリック・ダイアスレム/スイス/R&D、生産、技術担当
カリン・ジャジー/スイス/販売、物流担当
デザイナー・シェイパー/国籍
パトリック・ダイアスレム/スイス
本社
主に旅先/登記はスイス・プフェフィコン
製造工場
タイ・バンコク(COBRA International CO., LTD.)
レジェンド・ライダー
ダニエル・ブラーチ(G-1181)~2010年まで在籍
現トップ・チーム・ライダー
ジュリエン・クェンテル(SXM-421)
日本のトップ・ライダー
山田昭彦(J-67)
---
ユーザーのことを知りたい、いつもユーザーの近くにいたい、
彼らがどんなウインドをしたいのか、どんなボードを欲しているのか、それが知りたい、
『パトリック』のボードで、ユーザーひとり一人との信頼関係を築いていきたい
▼ブランド哲学(ブランドの心、ユーザーとの約束)
最初は自分たちのためにこのブランドを興した。長い間ワールドツアーを回っていた私たちが、自分たちの欲しいギアを、つまり勝てるボードを手にするために。もちろん今はユーザーをハッピーにすることを最優先に開発を進めている。そのために利益を犠牲にしても「最善」と思われる私たちだけの方法で。
『パトリック』のボードの特徴は、パトリック(ダイアスレム)のインスピレーションのみより、デザイン、シェイプ、テストを行うところにある。だから彼のウインドへの熱意をすぐにボードに反映できる。終わりのない改善を何度でも、スピーディーに進めていける。
私たちは一年で数年分の改善点をみつけ、毎日ボードの総合力を高める作業を続けている。それが『パトリック』というプライベート・ブランドの強みだと思っている。でもだからといって、簡単にモデルを入れ替えたりはしない。ボードのバランスを整えるには、想像以上の時間が必要だから。私たちがニューモデルをリリースするのは「より良いバランスのとれたプロトタイプができたときだけ」と決めている。
流行には左右されない。ユーザーが長く使えるボードを提供する。それが私たちの哲学です。
▼ミッション(ブランドの存在意義)
パトリックも私も、もう25年もこのスポーツともに生きています。
ウインドは私のすべて。私はウインドのおかげで世界を旅し、素晴らしい人に会い、いろいろな言葉を習得し、海の上でのスキルを高める訓練を続けてくることができた。人並みに勉強もして、経営学の修士号もとったけれど、正直私にとっては、ウインドの方がよっぽどいい学校だったと思っている。これからはそのウインドに貢献したい。特に才能のある若手に手を差し伸べて、背中を押してあげたい。
パトリックも私もウインドが大好きです。それが私たちの原動力で、そのパワーで成すことが私たちの人生です。つまりこのブランドは私たちそのもの。懸命に生きることで、ウインドに何らかの恩返しができると信じています。
▼ヴィジョン(未来像)
私たちの目標は、デザイン、コンストラクションなどの改善を重ねてボードを進化させること。それからウインドをPRして、このスポーツの素晴らしさを多くの若者に伝えること。私たちの母国スイスでも、また私たちの第二の故郷ともいえる西オーストラリアでも、キッズやジュニア世代にウインドの楽しさを教えるプロジェクトが始まっている。これからはそういう活動に積極的に関わっていきたい。初めてプレーニングを体験したときの子供達の顔をたくさん見たい。私にとって、きっとそれ以上のご褒美はないと思うから。
▼コア・ヴァリュー(核心的価値)
私たちは二人とも少し古臭く、長い期間のパートナーシップを信じており、ビジネスでもそれを大事にしている。だからユーザーのことを知りたい。常にユーザーの近くにいたいと思う。彼らがどんなウインドをしたいのか、どんなボードを欲しているのか、それが知りたい。そして『パトリック』の品質を証明し、ユーザーひとり一人との信頼関係を築いていきたい。私たちが大事にしているのは、これまで無理だとされてきたことを簡単に諦めないこと。それはボード作りにおいても、ブランドとユーザーとの関係においても。
▼メッセージ(読者、ユーザーへ)
Windsurfing is the greatest sport of all!
プロとして10年間世界を回り、29のワールドタイトルと2つのスピード記録を持っている私でも、日々新しいことを発見できる。風がガスティな日にも学べることは多くあり、海の上で過ごしたぶんだけ上手くなれるし、成長できる。
このスポーツには終わりはなく、限界もない。出会えて良かったと思う。この誌面であなたとつながりがもてたことにも感謝している。できれば何かしらフィードバックを送ってくれると、とても嬉しい。
回答=Karin Jaggi カリン・ジャジー(SUI-14/クリエイター & 共同オーナー)
---
Windsurfing Magazine
---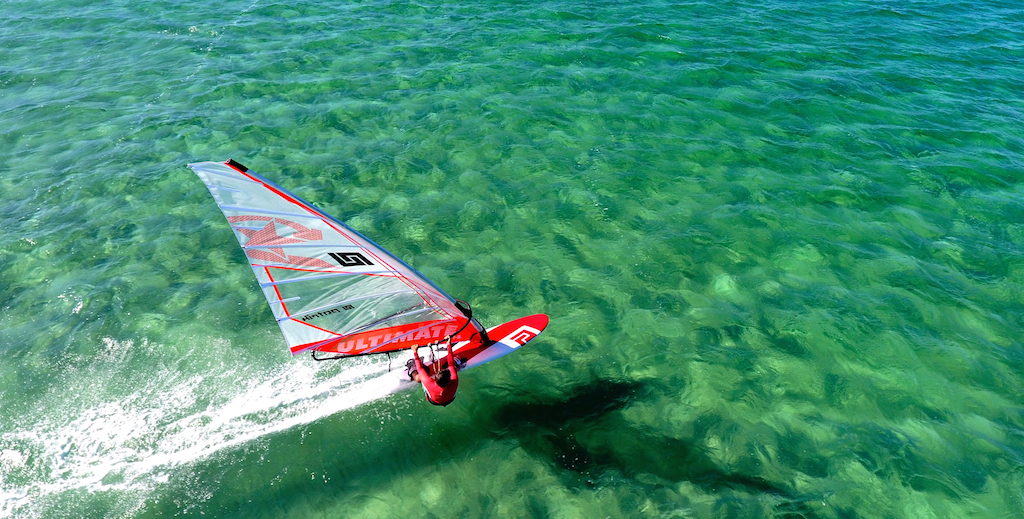 ▼Basic Data
---
Establishment/Founder(Nationality)
2010/Patrik Diethelm(Suisse)・Karin Jaggi(Suisse)
Founded Land
Pfäffikon, Zürich, Suisse
The Current Representative/Nationality/Title
Patrik Diethelm/Suisse/R&D, Production and all Technical issues
Karin Jaggi/Suisse/Sales and Logistics
Designer・Shaper(Nationality)
Patrik Diethelm(Suisse)
Head Office
Mainly on the road, Company is registered in Pfäffikon, Switzerland
Manufacturing Plant
Bangkok, Thailand(COBRA International CO., LTD.)
Legendary Rider
Daniel Bruch(G-1181)~2010
The Current Top Rider
Julien Quentel(SXM-421)
The Current Top Japanese Rider
Akihiko Yamada(J-67)
---
▼Brand Philosophy(soul of the brand or what you promise with the users)
We created this brand for ourselves – to have exactly the gear we wanted to have and after being and working in this industry for decades. Our main priority is really to have happy customers and offer the best possible product to them. Therefore we have decided to do things different than the other brands even if it might not be the most profitable way : Personal Identification with the brand : we are the only brand where all of the product models are 100% inspired, designed, shaped and tested by the same person. Patrik's passion for the sport drives his endless quest for constant improvement and performance is the outcome of his hard work and dedication.
Karin, the most successful female windsurfer to ever walk the planet is not only the brains behind sales and marketing at PATRIK, but also ensures that the customer gets exactly what they want, when they want – who could be better placed to support customers than one of windsurfing's greatest professionals…
It is really only us two standing behind this brand we will not be able to grow much bigger than we are right now. But size was not our goal – we want quality and rather less but happy customers.
Construction : We try to offer the best construction possible. Every model is analysed according to its range of use, and individually built to the requirements we set with the latest high standard composite technology – regardless of production costs. Therefore we do not offer the same model in different technologies as this simply makes no sense.
Nothing is more frustrating than travelling to the other side of the world, finding a perfect spot to sail and ending up sitting on the beach because the gear broke. Because our construction is so long lasting we do have customers that come back and say "sorry" that they don't buy new boards as theirs old ones are still perfect after years! Again not really financially clever from us but exactly the feedback we work for.
Timeless : We want to offer long lasting products to our customers and therefore won't alter them just for the sake of it. We only replace a model if the new prototype is much better.
This coupled with our monochrome 'bionic graphic', which gives our boards their unique neutral look and matches any sail gives you a truly timeless piece.
Patrik and me were both on the PWA tour for a very long time – changing gear every year again.
It takes time to get used to a board or sail – even if you are on a very high level. You have to find the perfect combination of fin, sail, board and this all over again for every spot you sail.
By the end of the year you start knowing your gear quite well – and just then new gear comes out and you are forced to change your setup and basically start testing all over again.
It's not that we don't constantly develop new products but we do promise to not change board models if we are not persuaded that we have found something better.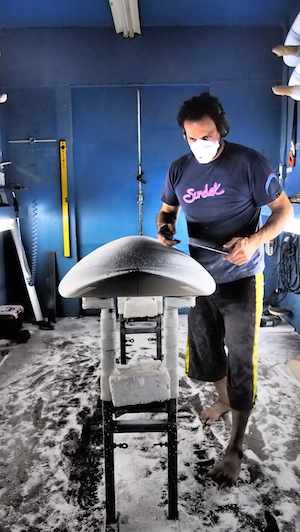 ▼Mission(why you are in business)
Windsurfing is simply our life.
Patrik and me both focused on this sport for over 25 years now. First as a normal consumer, then as professional athlete, tester, shaper, windsurfing instructor, team manager and finally 8 years ago we made the step and started our own brand.
Patrik is on the constant pursuit of excellence – nothing is ever good enough!
He still has endless ideas about how to improve shapes and also the constuction technology.
For me windsurfing is everything – it enabled me to travel the world, to meet so many nice people, learn different languages, to always continue to improve my skills on the water.
I hold an university degree in business but to be honest I think "windsurfing" was the much better school for me. This sport has given me so much – I feel it's a bit payback time now and I hope I can give something back to the sport and help other young talents to be successful as well.
Patrik and me both really love windsurfing – that's what we are driven by –  it's our life and our brand is simply us.
▼Vision(how you would like to be in the future)
Our goal is to constantly improve our products, design and construction but also to promote the sport of windsurfing and help especially young people to get into it.
At the moment we are still building up our brand and it takes a lot of energy to do so.
Hopefully in the future we will find more time to follow different projects on the side.
For example in Switzerland we already were able to support a youth windsurfing team that is constantly growing and inspires other young children to try windsurfing.
A similar group just starts in our second chosen home in Western Australia.
For me personally there is nothing more rewarding than some eyes glowing with amazement after just getting planning for the first time. For Patrik the vision probably lies on the technical side by offering completely new and revolutionizing production methods and constructions that will really make a difference in performance and especially constuction accuracy.
▼Core Values(what you think is important)
I think we are both a bit old fashioned but we really believe in long-time partnerships and try to always consider this aspect in business as well.
For us it's very important that the brand represents us. We want to know the people working with us, for us and especially the consumer buying our product. Naturally this is not always possible but we do try to stay as close as possible to our end consumer.
We aim to educate our customers so they know exactly what they're buying. One of our main priorities is to prove the quality of our products in order to build a trusting relationship with every single customer.
▼Message for the readers and users
Windsurfing is the greatest sport of all!
One main thing that always facinates me so much and keeps me sailing all the time is that you constantly improve – even after decades as a pro, after 29 world titels and two speed record you can learn every day on the water something new.
This sport is trully endless and unlimited.
But with it naturally quite complicated.
Gear, Rider and conditions have to work together.
The weather conditions you can not change – so simply make the best of it and go windsurfing whenever possible. With the right attiude even a super gusty day is instructive. Your skills will improve with time spent on the water – so basically follow rule.
1 : Go windsurfing whenever possible. And for gear : as we mention above it's so important to get to know your gear that I can just simply recommend rule.
1 again : Go windsurfing! With whatever you have and learn to adapt and make it work in all conditions.
And then you are ready to do your own tests.
One of our main goals is that we try to give every customer the best fitting gear for him / her.
We really try to encourage buyers to test for themselves. Quite a bit of "innovation in windsurfing" is just a simple marketing strategy and does not help the consumer to really progress.
Best you try – give us as much feedback as possible and then I am sure we can find you the perfect board in our range.
Answer=Karin Jaggi
(SUI-14/Creator and Owner of the brand PATRIK together with Patrik Diethelm)