(↓English Version)(ピエールのインタビュー英語版)
Toward the "Fly! ANA Windsurfing World Cup YOKOSUKA Japan"
───Windsurfing Magazine Japan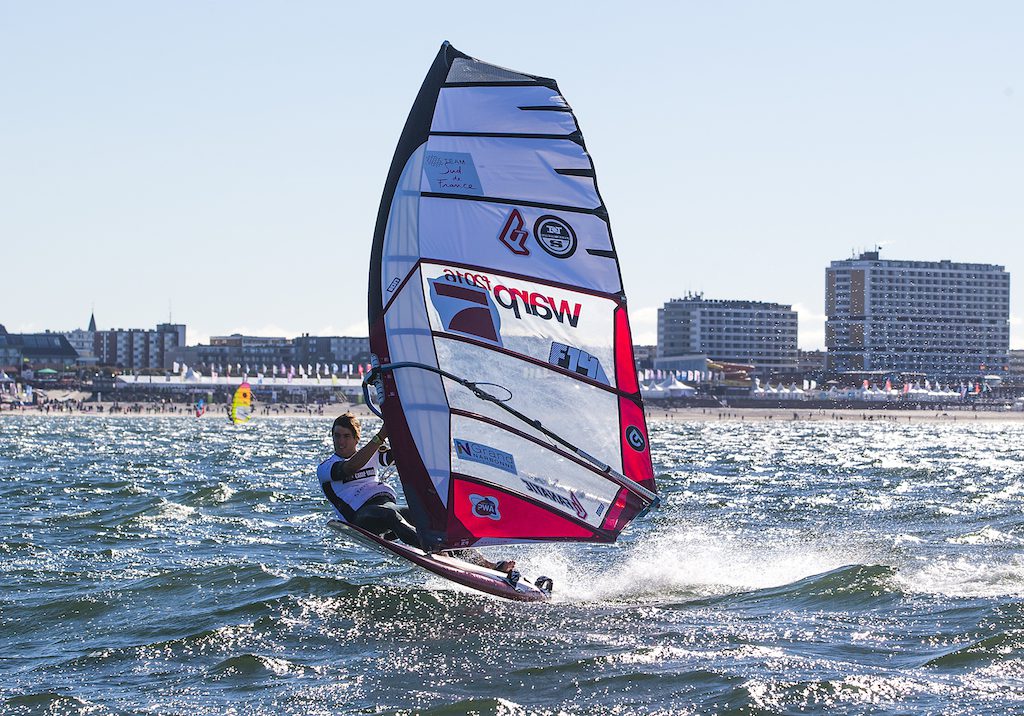 Q1 Where do you think is the strong point as your slalom racer.
Then, are there any weak points recognized by yourself?
A1 Aaa I think one of my best points is to be able to efficient in all the different style of conditions we can get on the world cup !  I like strong wind as the much as light wind. For me it's super important to be confident in all the different as you never know the condition you will get during an event, Japan event is the new event so we need to be ready for all the condition.
Weak points there is for sure some but if I have to select one I would say I really want to win and clearly don't like loosing …
Q2 You will have many rivals. Who is the one that is likely to be the most competitive among them.(Why do you think so?)
A2 Since already few year the level on PWA World Tour is super high ! For me know you can get 20-25 guys who are able to win race and around 10 different peoples who are strong enough to win entire event. But for sure there is some strong guys like Matteo Iachino who won last year, super consistent guys or Ross Williams who finish on the podium . This kind of guys are always there ! There is some other guys like the french connexion with Julien Quentel or Pascal Toselli and for sure Antoine also .
Q3 You are second in the world ranking for the second consecutive year.
What do you think is missing to become a champion?
A3 Nothing ! Just need to put all the puzzle piece on the right place at the right moment !
Matteo manage to do it better than me last year and now I will continue to push to get the perfect result ! It's not so easy but high level sport is like this, it's just details ! We are now all strong physically, fast , solid mentally.
So you just need to be ready at right time !
Q4 Please tell me the reason why it was 9th in the Sylt event last year.
A4 I don't really know , my mood was not good ! All the thing who always pass didn't pass during this event. I had the same speed as usual, same motivation and some good feeling on the water but sometimes it's not going on your way … Even if it was not a good result it's not bad if you take in account what I said before about the overall PWA level.
Q5 Can you please comment at the end for Japanese fans.
A5 I can't wait to be in Japan and fully discover this new country for me … I only pass by few times during long travel heading back to New Caledonia few times but I never had the time to really stop. It's a different culture compare to the french one but I heard the hospitality from Japanese host is one of the best in the earth 😉